How to Get Your Lawn and Garden Ready for Fall
How to Get Your Lawn and Garden Ready for Fall

The wonderful autumn season is awfully close, and it may be time to start considering what you should do to prepare your lawn and garden for the change in weather.

We are going to offer some tips on making the transition for the greenery and other plant life in your backyard, so that nothing comes as a surprise when fall rolls around.

Check Out the Garden/Assess Damage

One of the first things you will want to do is to assess the damage of your garden, the trees, and the lawn. Take a long, in-depth walk around the backyard and examine it carefully. Make sure to look out for any bald patches of soil that may need soil amendments, which bulbs will need to be removed before winter, which herbs should be put inside, and overgrown plants that need to be divided.

Also ensure that your trees have been pruned, and have no dead branches or twigs that need to be removed.

Add Soil Amendments

Ideally, you would add soil amendments to sparse areas during autumn. This is the best time because the slow releasing fertilizer will help enhance your soil quality throughout the cold winter months. Once spring and summer come around, the nutrients in the soil will be depleted by the new growing plants.

We recommend adding and stirring in the soil amendments with a gardening fork. Make sure that you have covered all the areas without plants.

Organic fertilizers are a great choice, because they work hard to enrich the soil instead of feeding the plant directly like a chemical fertilizer. Using either compost, mulch, or even manure as an organic fertilizer will allow the nutrients to be released slowly into the soil.

Doing this now means that you have one less huge chore to take care when springtime comes as well.

If you have recently cleared out a vegetable garden or flower bed, it is a good idea to first till and remove any weeds or roots you come across. Then you can add the soil amendment and till it again once it's clear.

In addition to making your spring chores easier, tilling your soil in the fall allows you to introduce oxygen into the soil while it is still warm. This ensures a much healthier soil for planting in the spring.

Move Herbs Indoors

Remove any potted herbs that you keep outdoors and put them either on a warm part of your porch, or inside on a sunny table or countertop. This will prevent them from being destroyed by snow, cold, and/or frost.

Replace Summer Plants

For the summer annuals you had in your garden beds, window boxes, or on walkways, these can be replaced with autumn flowers.

We also recommend digging up any bulbs that aren't hardy in your zone and taking them out of your landscaping.

Fertilize the Lawn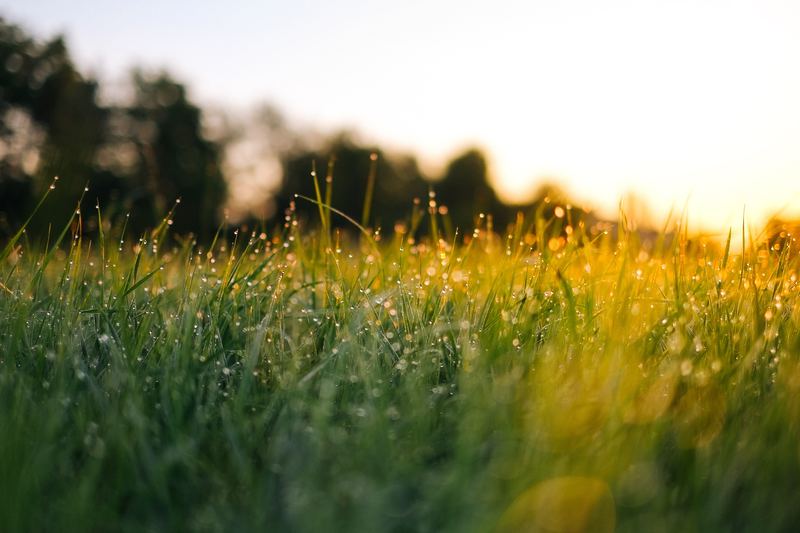 This is also the perfect time of year to fertilize your turfgrasses. Preferably, you will use a slow- release, all-natural fertilizer. This is because when your grass is given the appropriate amount of nutrients, it can store food in the form of carbohydrates during the cold winter months.

On top of that, this is a great window of time for putting down pre-emergent, selective herbicide. This application will help you deal with weed seeds that got deposited during the warm summer months. If you prefer to spot treat your weeds at the end of the year, you can use a non-selective herbicide.

For this process, you should definitely keep in mind the differences between selective and non-selective herbicides. Non-selective herbicides will destroy anything green that they touch, while selective herbicides target specific weeds without hurting your lawn or landscaping in the process.
While there aren't too many chores to handle for this time of year, it is important that these are the ones that are done well. Making sure your lawn, trees, soil, and plants are ready for the upcoming fall weather will ensure that it stays beautiful all year round.

If you do have questions about landscaping your backyard to prepare for fall, feel free to contact us anytime for some assistance!

Where are you in your fall prep process?
---